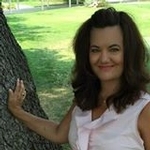 Kelly fell into Real Estate after years of selling and negotiating within the retail market. After a few years of management at Reed Realty, she became an active, full time Real Estate Adviser with Turlock's only Hometown Realty!  Kelly is committed to Reed Realty and keeping with their standard of pledging excellence in ethical, moral and customer service based client care.
In her "free" time, like many people, Kelly enjoys spending time with her family and friends. She has attended the same local church for the past 20 years and is very involved in its prayer ministry. Spontaneous fun is always on hand and her compassion for others serves her well. Her formal education consists of an AA in the Accounting field and a BS in Human Services. Both degrees assist in Kelly's success in Real Estate!
Kelly has found the joy of living in the Valley nearly her entire life and wants to help her clients do the same!
As an experienced Realtor, Kelly has the means to help you get what you're looking for. Your bottom line is her top priority!
Every time Kelly has a new client, she finds a lifetime friend!